Quality Thin Section Bearings for Designs with Space Constraints
When there isn't much room to work with, it's crucial to invest in parts that can pack plenty of power into small packages. SSB offers both standard and custom thin section bearings that can meet your exact design requirements and thrive in demanding environments.
From oil and gas to condensation and moisture, bearings used in rotary unions and slip rings must be able to operate effectively despite challenging environments. Our team can identify or design customized bearings with a variety of materials, seals, and other solutions to prevent corrosion and other factors that would shorten the lifespan of your parts. In addition, SSB can also work with you to identify other potential part needs to match your performance needs. Potential modifications include:
Internal geometry design variations (Radial, Angular, 4 Point Contact)
Base materials and coatings (TDC, MoS2, WS2, TiN, etc.)
Variety of cross sections
Special lubricants and NBR or Teflon sealing options
Nylon, Phenolic, Brass, or other separator options
The space saving benefits of our bearings can help slip ring products work across a multitude of applications. No matter what you need, we can address your bearing needs for a wide variety of robotics applications.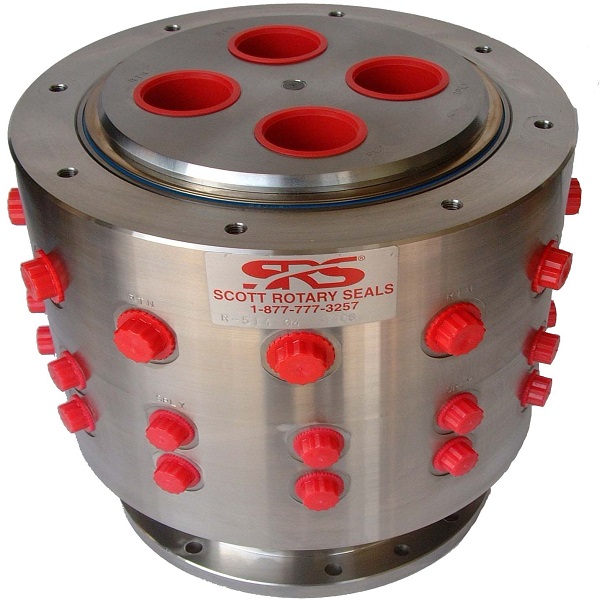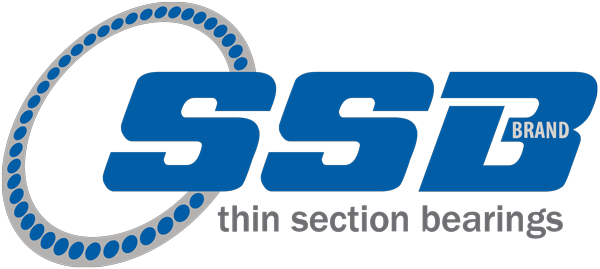 CONTACT SSB
Whether you need a solution that allows for multiple passage flows, corrosion resistance, or some other challenge, we can help. Build your own thin section bearing online or give us a call or email to learn more about SSB and our products.